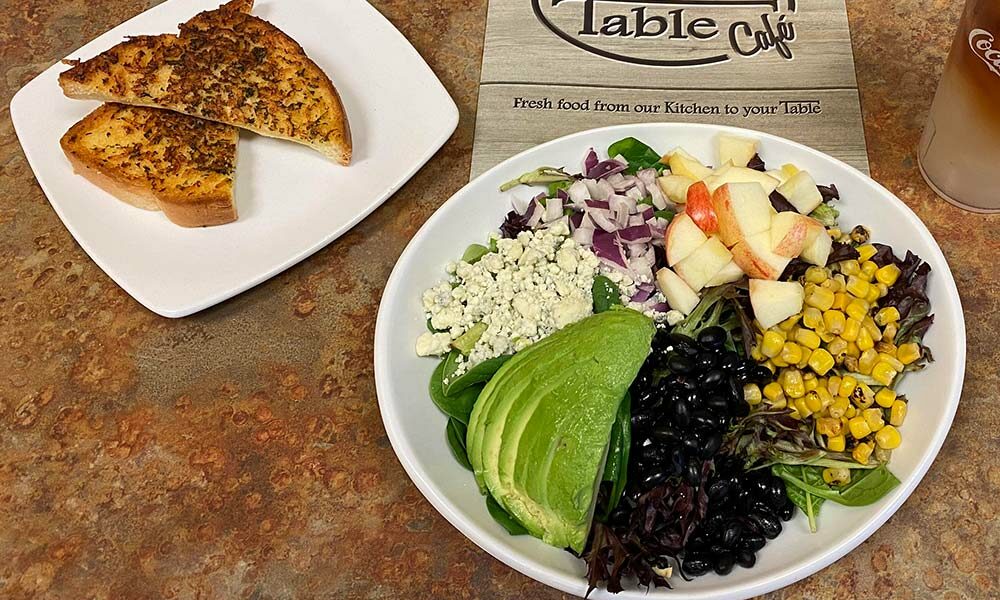 We are only one of many downtown Vancouver restaurants, but we feel we offer the best meals at the best price. We take pride in preparing all of our dishes. We are committed to making sure you have a most excellent dining experience at the best value.
Downtown Vancouver restaurants are simply awesome. Especially the Kitchen Table Cafe. We offer breakfast, lunch, kids meals, and limited time menus. We have a wide selection that fits everyone.
Like many downtown Vancouver restaurants, we have a winter menu that We are sure you would enjoy. We have a limited time dish that has three jalapeño cheddar sausage links, two eggs, hash browns or red potatoes and your choice of biscuits, toast or pancakes. We call it the Jalapeño Cheddar Sausage & Eggs. On the kid's menu, the Entree's are for both breakfast and lunch and are priced moderately at $4.59 each for 12 and under. There are many dishes to choose from. Please see the link here.
When you are searching for downtown Vancouver restaurants, we would be pleased to serve you. Give us a try and be pleasantly surprised. We really do stand apart from the rest.
Kitchen Table Cafe has three locations for your convenience. All are ready to serve you with a professional culinary perfection in your meal and the service. So come in and enjoy one of the very best downtown Vancouver restaurants. We have many testimonials from folks that made the effort to thank us and share their experience with us. We encourage you to let us know how we are meeting your expectations. If your meal is great, then we would like to know. If it is not what you expected, we would like to know that also. If there are improvements in our meals, we will make it right. We value you as our customer and would like to please you.We are looking forward to serving you.
19
Feb
2015