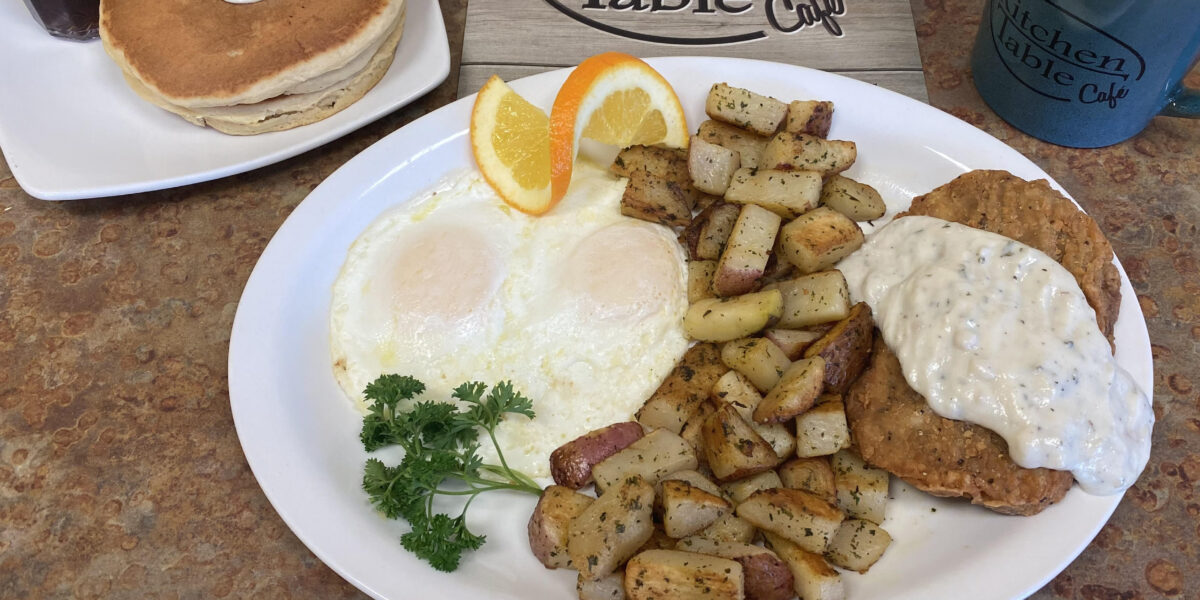 Looking for restaurants downtown Vancouver? You'll love Kitchen Table Cafe. We've got three great locations throughout Vancouver to serve you. When your mouth is watering for a tasty breakfast spread, or a burger that's out of this world good, Kitchen Table Cafe is the place to go.
Restaurants Downtown Vancouver – Locations
Our locations are EVERGREEN PLACE, SALMON CREEK, and ORCHARDS SAFEWAY PLAZA.  So, whatever side of town you're on, you're never too far from a Kitchen Table Cafe.  We're open for breakfast and lunch every day.  Join us for a great start to your day!
Restaurants Downtown Vancouver – Menu
Our menu is great.  We've got amazing breakfast and lunch items with big portion sizes to fill up any appetite.  From our famous fresh biscuits to our made-from-scratch Corned Beef Hash, we've got you covered.  Check out our menu and see what looks good to you.  Don't forget to check out the limited time offers and the kids menu as well.
We've got quite a variety of burgers, scrambles, specialty pancakes, sandwiches, soups, salads, etc.  When you're in the mood for something homemade and yummy, come to Kitchen Table Cafe.
Restaurants Downtown Vancouver – Connect With Us
We'd love to connect with you on social media.  Connect with us on facebook, Google+, Yelp, Instagram, and Twitter.  We're all about making connections and keeping friends.  You'll notice our attitude is friendly all the time.  With comforting food and a friendly atmosphere, you're always going to feel at home at Kitchen Table Cafe.  We have free wi-fi at all of our locations for your convenience as well.  So, take a moment and send us a message.  Let us know if there's something you'd like us to add to the menu or if there's any way we can help serve you better.  We care about your opinion.  We're here to serve you.
06
Mar
2015