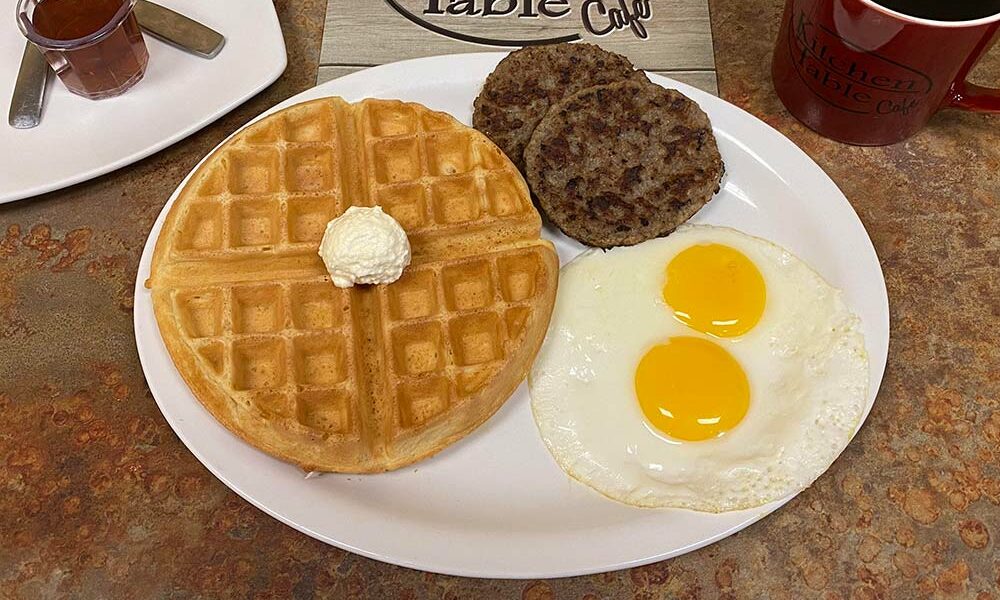 Restaurants Vancouver – Where to go?
We've got three terrific locations to serve you wherever you are.  Evergreen Place (on 136th Avenue), Salmon Creek (on 134th Street), and Orchards Safeway Plaza (on 76th Street) all have the same great homemade food you know you can count on from Kitchen Table Cafe.  You're always close to a great place to eat for breakfast and lunch in Vancouver.  When it comes to restaurants, Vancouver knows what to look for.  We always serve up fresh breakfast and lunch, made the old-fashioned way.
Restaurants Vancouver – What to order?
Have you tried our Corned Beef Hash made from scratch?  It's aMAZing!  You have never had anything even close to this good.  That's why we're the restaurants Vancouver loves.  Right now, we also have some great limited time offers.  Check them out today.
Restaurants Vancouver – When to go?
Kitchen Table Cafe is open every day serving breakfast and lunch.  Here are the hours we're open:
Monday through Friday
6:30 AM until 2:30 PM
Saturdays
6:30 AM until 2:30 PM
Sundays
7:00 AM until 2:30 PM
So, when you want a great breakfast or lunch with good old-fashioned cooking, you don't have to look very far.  Kitchen Table Cafe is the place to go when you want to eat some real comfort food.  We know what you like.  We know how to make it better than anyone else in Vancouver.  We're the favorite restaurants Vancouver has for breakfast and lunch.  Enjoy your day with us.  Come in early or sleep in and join us later.   When you're here, it's like family.  Check out some of our yelp reviews.
Oh, and by the way, we have free wi-fi, so you can bring your laptop.  It's a great place to meet for business, meet for fun, or just hang out with family and friends.  We'll keep cooking up great food every day.  Stop in and see us.
13
Jan
2015